Installing FTB
Server Address: ftb.2k4.co:26205

Visit http://www.feed-the-beast.com, Download the Stable FTB Launcher. You will need to have Java 1.60 or higher.


---


Open the launcher, and set the install directory. Default is usually fine.


---


Once loaded, go to the bottom right and create a profile. Enter account details and hit add.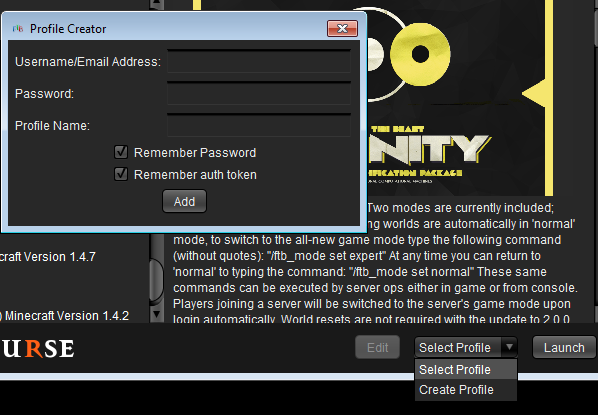 ---


Under the modpacks tab, select "FTB Infinity Evolved", and change the version to "2.2.2" in the upper right.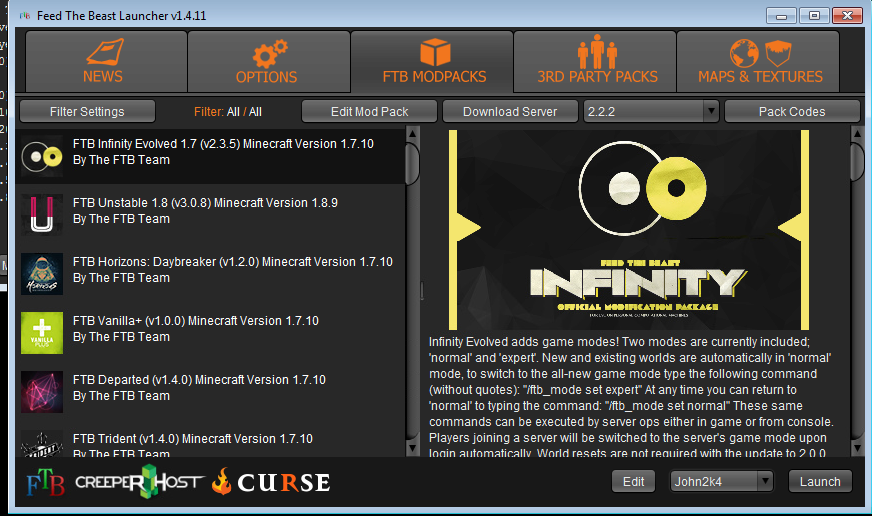 ---


Go to your Options tab at the top, and change the "RAM Maximum (MB)" to a higher value (recommend at least 2GB)


---


Now download Kamo's modpacks, located here. Extract the zip archive.
Click on the "Edit Mod Pack" button, located under the FTB Modpacks Tab. Under the left list, select "Open Folder". Copy the five .jar files from the zip archive to this newly opened folder.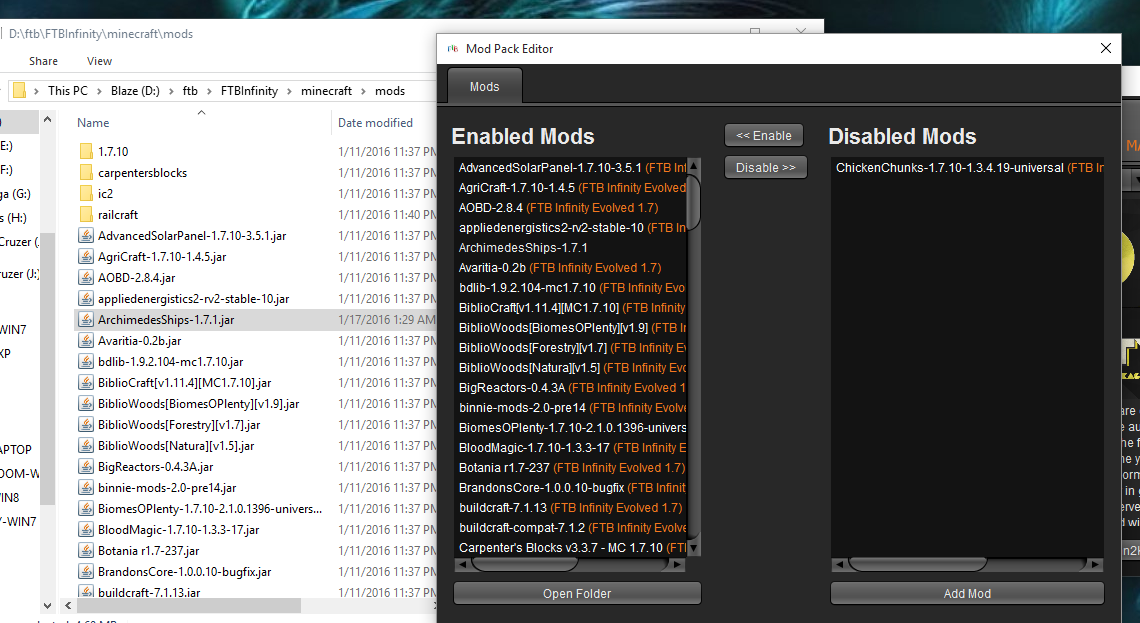 ---


You should now be able to hit the launch button on the lower right of the client.
The initial install process may take a few minutes, please be patient.
Once it loads, connect to: ftb.2k4.co:26205 , and start playing!